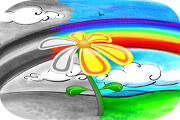 Follow link below to download the FREE Doodle Color!™ Kids Coloring App for Android™ smart phones and tablets.



link above works from Android devices only
Follow link below to download DoodleScratch app for Iphone, Ipad,iTouch!



link above works from phones only
NEWS: Doodle Toy!™ for Kids version 2.3 is out! If your kids liked Doodle Color we think they'll love DoodleToy also!
Older kids and adults see our Doodle Text!™ app for anyone who enjoys photography, art, drawing and painting. Android Market does not let Developers Reply to User Comments/Ratings, please click below to contact us. Thanks!
CONTACT US
Enjoy unlimited free Picture Texting with Doodle Text!
(Unlimited sms/mms text messaging provided through our MMS over WiFi feature.)
click here to contact us

*Android™ is a trademark of Google® Inc.